Important Dates
Important Dates - Pimpama
15 September 2021
SEPTEMBER
Thu, 16 September
Last Day Term 3
OCTOBER
Tue, 5 October
First Day Term 4
Wed, 6 October
Sea World Excursion (Year 4)
Science Incursion (Year 6)
Tue, 12 October
Public Speaking Competition (Years 5 & 6)
AB Patterson College
Wed, 13 October
Years 7-9 BBQ Fundraiser - Operation Christmas Child
Wed, 13 - Fri, 15 October
Year 4 Camp
Fri, 15 October
Year 3 Sleepover
Year 7 Immunisations
Mon, 18 October
Paradise County Excursion (Year 1: 1PD & 1PL)
Mon, 18 - Wed, 20 October
Year 5 Camp
Tue, 19 October
Public Speaking Competition Finals (Years 5 & 6)
Wed, 20 October
Paradise County Excursion (Year 1: 1PA, 1PM & 1PS)
Thu, 21 October
Instrumental Music Studio Concerts
View Compass Calendar for all events
---
Early Learning
Noah's Ark Celebrates Multicultural Week
24 August 2021
Noah's Ark enjoyed a week of multicultural celebrations and a special dress-up day to support 100% Hope, one of our partnering charities working in Uganda. Children brought in items from home and shared stories from their own culture as they learned more about the diverse world we live in. Throughout their fun-filled week, they also enjoyed reading stories, watching clips, and singing songs from around the world. They loved having their own multicultural dress-up parade.
View Highlights of the Multicultural Parade
---
Primary
100 Days of School
17 August 2021
A little later than scheduled, due to the August lockdown, King's Pimpama Prep and Year 1 students finally got to celebrate 100 Days of School on Thursday 12 August.
The Prep students were all very excited about their maths lessons, which were themed with 100 days of school activities. The students made bracelets, grouped objects in 10 lots of 10s, did 100 actions throughout the lesson and went home with their decorated 100 days of school crowns. They are all now 100 days smarter, 100 days kinder and the teachers are 100 days brighter.
The Year 1 students had photos taken that aged their appearances, and wrote wonderful stories of where they would be and what they would look like in 100 years' time. One student commented that he looked like his "Oupa".
---
Fun Squad Activities
24 August 2021
Lunchtimes are an invaluable time for students to connect, relax and have fun. This week saw the launch of a new activities program in our Primary School that seeks to make break times even more enjoyable, to foster relationships across year levels, encourage more opportunities for mentoring between younger and older students, and to allow our Year 5 and 6 students to develop their leadership skills.
Each day, various activities will be available around the Primary School grounds for students to participate, including:
Arts and crafts
Music-based activities
Physical challenges
Hobbies
Prayer groups
There will be plenty of opportunities for students to step up and try something new, share a skill or do something they already love.
What Fun Squad activities did your child enjoy this week?
---
Primary School Author Writes Another Book
19 August 2021

Being an author of one book is an achievement, but to have two books under your belt by the age of 11 is an amazing feat!
King's Pimpama Year 5 student, Lilyana Napper, has written her second book entitled, "Hudson in a Hat is a Scaredy Cat". Her first book "Scarlett Sloth is NOT the best" was about being happy with who you are and was written during the COVID lockdown in 2020.
Lilyana has a passion for writing and loves teaching other children about how the brain functions, why you feel the way you do, and what you can do to help.
Her latest book is being illustrated by Jasmine Richardson from HOTA who, according to Lilyana, "makes my characters look adorable and come alive."
"I love writing picture books and teaching other kids lessons that I think are important but also making my books fun through rhyming," said Lilyana.

Not one for sitting still, Lilyana took an online course in neuroscience during last year's lockdown, to learn how the brain controls fear.
"I read about a lady who couldn't feel fear and I was amazed at how important it is to feel scared. I wanted to write a book that would help other kids understand why they feel scared, why it is important to feel scared and how they can help calm their brains down if they don't need to feel scared," she said. "It was tricky to turn the things I'd learned into something younger kids could understand but I love learning about the brain and so that part was fun."
An art installation based around Lilyana's book is being constructed at the new HOTA Gallery (Studio 2), as part of the Kids Take Over Fest in September. It is entitled The Curious Brain. The gallery is inviting families to visit the installation, read the book and learn about the brain in a fun way. The Curious Brain runs at HOTA from 27-29 September, 10 am to 2 pm.

Even the Psychology department at Griffith University has taken an interest in Lilyana's book. Since corresponding with the university, Lilyana has been invited by Griffith University to meet their psychology department and to chat with their students.
"Life is so exciting!" said Lilyana. We look forward to seeing what she writes next.
"At King's Christian College we have had several teaching staff write and publish books over the years. We are very proud of Lilyana Napper becoming a child book author and look forward to having her books in all our campus libraries. Allowing children to experience the enjoyment and success of writing will further develop their writing in the future. Congratulations Lilyana."
- Amanda Roberts - King's Christian College, College Librarian
---
Tyndale Takes Out Primary Basketball Showdown
19 August 2021
Three tense break times this term culminated in a victorious win for Tyndale House, who won our Primary Inter-House Basketball Showdown with a score of 26-13.
Newton v Raleigh
The action kicked off on 17 August, with Newton and Raleigh playing for the win. Newton fought hard but it was Raleigh that progressed through to the final with a resounding win. Newton House Captain, Eli Keely, was visibly disappointed but proud of his team's efforts nonetheless. The referee, Mr Jordan Peters, said it was a proud moment to officiate the first game and that 'he enjoyed having a run without his mask'.
Finney v Tyndale
The following day, Finney attempted to snatch victory from Tyndale House. However, some clever play from Riley Mulford in Year 5 saw Tyndale win by a landslide! Mr Josh Ruben had to intervene a few times to call possession, but after a few air balls, Raleigh had to admit defeat.
The Final: Tyndale v Rayleigh
The atmosphere was filled with anticipation on 19 August, as Mr De La Mare put on his announcer hat and provided a minute-by-minute commentary. A huge crowd had assembled to support the Houses. Tyndale was ready! Raleigh was ready! Mr Peter Spink, the referee, was ready!
First to score was Tyndale and students were holding their breath… would history be repeated or would Raleigh come back from trailing? Kiara Van Deventer in Year 5 gave it her all and quickly secured a solid lead for Tyndale, while Raleigh's players snatched the ball at every opportunity. Raleigh fought valiantly but Tyndale House secured the win after a string of behind-the-back passes from Tyndale House Captain, Mason Mower.
The battle might be over for this term, but the war is far from won! Who will the captains gather for their team battle next term?
---
Secondary
Introducing Mr Glenn Miles, Head of Culture
17 August 2021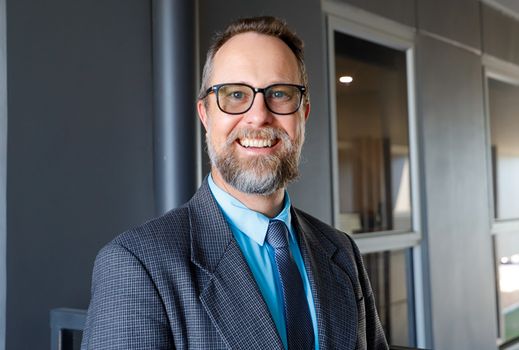 Thank you for the opportunity to introduce myself. My name is Glenn Miles and I have been blessed to work in the King's family since 2017.
Moving to the Gold Coast in 2001, I am now in my 20th year of living and working as a teacher on the Gold Coast. In 2014, I became disillusioned with the public school teaching profession, completed a Certificate II in electrotechnology in an attempt to change careers and even worked in a number of part-time acting roles on a range of television shows (not telling which ones…). However, the Lord had other plans and, in late 2016 a full-time teaching position was advertised for King's Christian College.
Having spent more and more time in church in search of greater purpose, this job seemed to fit in with all that I knew as a professional teacher, but also offered me the chance to grow my spirituality in a totally new place - my occupation!
Since that time I have worked with the amazing people at our Reedy Creek campus. Of special note was the truly unique and unforgettable Mrs Mandy Cromwell, who steered the high school English department for many years with the resolve known only to the genuinely faithful lovers of Jesus Christ. Her absence is still felt today.
I was fortunate enough in 2018 to be accepted as a Head of Year and then given the chance to serve the Reedy Creek High School as male Head of House for Finney in 2019, working alongside Mrs Lucy Batt. Our efforts that year were rewarded with Finney winning the Principal's Cup and some pretty cool prizes for everyone in that House.
The culture that has been built in Finney is one of love first; love of God, love of learning and love for others. This way of positively engaging with every aspect of school life is something that Pimpama is also building very nicely. In my new role as Head of Culture for the Pimpama campus, I believe it is a God-given privilege to play a small part in helping our culture to grow and thrive in this fascinating and expanding part of the Gold Coast. I look forward to meeting you, if I have not already, and working alongside you to glorify God and bring more and more people into the knowledge of His kingdom.
If you have an issue that requires some help, bring it along and let's have a chat. If you have a guitar, bring it along and we can have a jam.
Mr Glenn Miles
Head of Culture
Acting Deputy Head of Pimpama Campus

"So Jesus said to them again, "Peace to you! As the Father has sent Me, I also send you.""
- ​John 20:21
---
Explosive Science Week a Hit
19 August 2021
National Science Week is Australia's annual celebration of science and technology. This year's theme was 'Food: Different by Design,' in honour of the United Nations International Year of Fruit and Vegetables. King's loves participating in this initiative every year as a way to explore the incredibly complex and interesting world God has created, through the lens of science.
Watermelon Explosion for Science Week
During Science Week 2021, our High School students witnessed a watermelon challenge and had to guess how many rubber bands it takes to explode a watermelon. Every student had the opportunity to guess how it would take. The winners are:
Year 9 - Tobias Morgan
Guess: 369
Actual amount: 394

Year 8 - Tracey Tiaiti
Guess: 420
Actual amount: 422
Year 7 - Tandia Seah
Guess: 405
Actual amount: 415
The Primary students also got behind Science week and incorporated a range of science activities into their week and curriculum.
Year 3 students investigated how shadows change due to the direction of the sun. They created their own sundials and tested them to see if they could tell the time using the sun and shadows.
Year 1 students discovered more about their senses during Science Week. Each classroom focussed on one sense and engaged in various experiments, such as making rice dance to sound vibrations, playing games with eye patches, and guessing different objects using smell, taste and touch.

---
Performing Arts
Save the Date Mary Poppins Jnr Production
24 August 2021
The King's Pimpama production of Disney and Cameron Mackintosh's Mary Poppins Jr. is coming to the College in Week 4 of Term 4, from Thursday, 28 October – Friday, 29 October. It will feature many talented student performers from Years 4 to 9 who will light up the auditorium in this exciting showcase.
Your favourite model nanny takes centre stage in this supercalifragilisticexpialidocious adventure, based on the award-winning Broadway musical and classic Walt Disney film.
Our Performing Arts department has been working hard to prepare, and we look forward to supporting our young performers for this incredible show. Don't miss out. Save the dates and book your tickets from 10 September. Details to follow on Compass.
Showtimes:
Thursday, 28 October | 6.30 pm
Friday, 29 October | 6.30 pm
TICKETS* WILL GO ON SALE FROM WEEK 10 THIS TERM
*Due to ongoing uncertainties regarding COVID restrictions, all tickets will be fully refundable if the event is cancelled for any reason.
---
Students Shine at Gold Coast Eisteddfod
17 August 2021
One of King's piano teachers, Mrs Angela Lubbe, entered several students into the Gold Coast Eisteddfod last week. We are pleased to report that Nathan Samuel (Year 5) took a bronze medal in the Preliminary Grade section and Anushka Jegadeesh (Year 6) received a Highly Commended award in the Age 10 Years Solo category.
All the other students played well and came away with good feedback from the adjudicator. The standard of playing in the solo categories was extremely high.
Overall, it was an enriching experience for the students and they came away feeling very proud of themselves.
Nathan Samuel shares his experiences from this year's Eisteddfod:
Recently I participated in the Gold Coast Eisteddfod for Music, Dance and Drama. It took place at the Robina Community Centre, where I arrived with my dad in the afternoon. We were greeted by a kind receptionist and then we had to wash our hands and take all the other necessary COVID-19 precautions but it was all worth it as soon as we stepped into the huge hall. It was stunning with a huge stage and a gorgeous grand piano sparkled on the stage. There was a wide range of people there, from prep kids to high schoolers all from different schools across the Gold Coast. Many of the kids looked very professional in tuxedos and ball gowns. My piano teacher, Mrs Lubbe, was there to encourage and support all her students.
All the performances were of a very high standard and it was a tough competition. Eventually, it was my section and I was called up to the stage. Before I performed, I was taken backstage to wash my hands again. As soon as they announced my name, I hurriedly approached the grand piano and bowed hastily before starting to play my song. I was pretty nervous about playing in front of so many people for the first time but it wasn't that bad. The adjudicator gave me some helpful tips on my technique and performance and I even managed to get third place for one of the pieces. All in all, I'm happy I attended the Eisteddfod because it was a great learning opportunity and it has motivated me to keep practising and improving my piano skills.
---
Community
Spring School Holiday Vacation Program
17 August 2021
King's Outside School Hours Care (KOSHC) are now taking Vacation Care bookings for the upcoming September-October school holidays. KOSHC is run from the pavilion at King's Pimpama and they have another exciting program coming up, including Lego Masters, a Camp Out, Ultimate Tag, plus excursions to Inflatable World, Currumbin Wildlife Sanctuary, Science World and so much more! Noah's Ark also runs a Vacation Care program for students in Prep-Year 2.
Pimpama KOSHC
Vacation Care
Friday, 17 Sept - Friday, 1 October (inclusive) Monday, 4 October is closed for the Public Holiday. Places are limited so please book via the KOSHC booking form, below.
Age Range
Prep - Year 6 students
Cost
$60 ($80 on excursion days)
Bookings
Log in to complete the KOSHC Booking Form, or
email pimpama@koshc.net.au
For further information, please contact KOSHC:
T: (07) 5522 0544 E: reedycreek@koshc.net.au W: koshc.net.au
Vacation Care bookings are available at Noah's Ark for the September school holidays.
Click here to make a booking:
---