King's Rugby Club
Reedy Creek Campus: Years 4 - 12
King's Reedy Creek campus operates one of the strongest rugby union programs on the Gold Coast, for boys and girls in Year 4 and above.
What differentiates King's Rugby from other school programs is its focus on cultivating exceptional character, as well as developing great players. Participating students are required to adhere to high expectations, not only on the field but in all walks of life.
Official Partner of the Hurricanes Super Rugby Franchise
Kings Christian College are a proud partner of the Hurricanes.

Our partnership with the Hurricanes provides world-class coaching for students and staff both on and off the rugby field. Students have the exclusive opportunity to train with Hurricanes players and coaches and hear from some of the 'best in the business' about what it takes to be a Super Rugby player and life outside of rugby.
APS 15-a-Side Rugby
The Associated Private Schools (APS) is the sporting association of eight private schools on the Gold Coast. King's Reedy Creek has achieved the best overall results for both primary and high school teams in the last two years' APS competitions (2018 and 2019).

Our primary and high school rugby teams compete on a weekly basis, throughout Terms 1 and 2.
Girls are able to play in the boys teams until the age of 12 and may therefore compete in the primary school APS competition.
During pre-season, the 1st XV team will train up to five times a week, including weights training, field sessions, conditioning sessions and player development sessions.
Rugby Sevens
Girls
The girls' Rugby Sevens program is available to high school students in U13, U15 and U18 age divisions. The program runs all year long, with competitions organised for Terms 1, 3 and 4.
Boys
Once the APS 15-a-side season has finished (at the end of Term 2), high school boys' teams train throughout Term 3 for Rugby Sevens carnivals in Term 4.
King's teams participate in annual Rugby Sevens competitions, including:
All Saints Sevens
All Schools Sevens
Merrimac Sevens
Miami Sevens
Southern Schools Conference
​Tours, Camps and Friendly Matches
The King's rugby program has development tours and camps organised for all high school rugby teams each year.
The 1st XV rugby team tours to the home of the Hurricanes Super Rugby Club, Wellington, New Zealand, on an annual basis. The New Zealand Development Tour gives senior players the opportunity to compete against some of the top schools in New Zealand. Players are exposed to some of the world's best coaching and experiences that many local New Zealand players do not even have access to.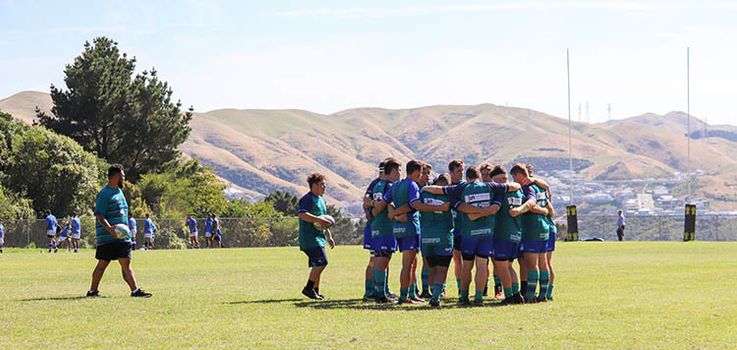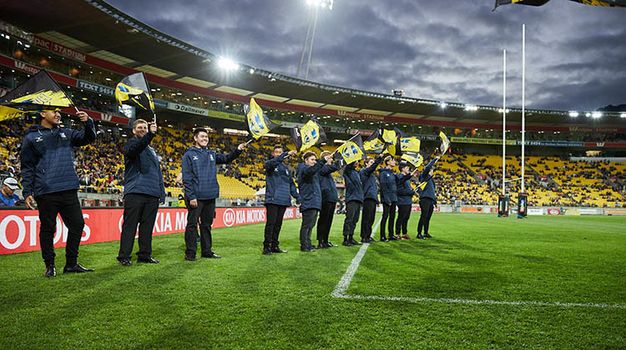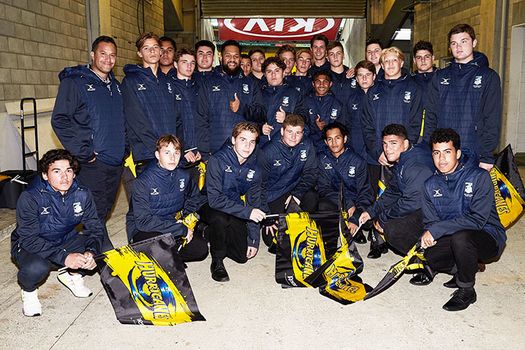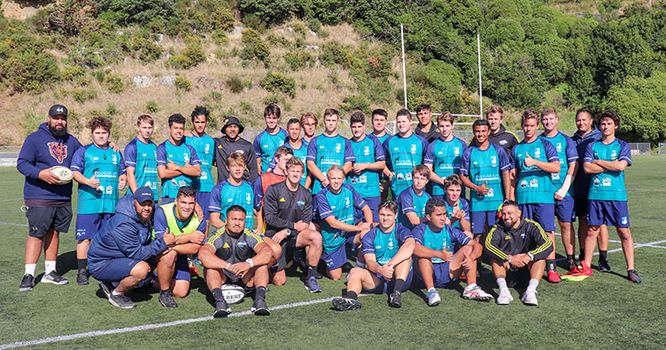 King's selects an Under 15 boys' team each year, during the APS competition, to tour to Sydney and play some of the top GPS schools. This is a valuable experience for all our rugby players, particularly those looking to develop their skills in preparation for the 1st XV team in New Zealand.
Year 7 and 8 rugby teams attend a weekend rugby training camp each year in Term 1. The camp is designed to provide players with top-level coaching in an action-packed two days. Students are challenged and mentored in preparation for the APS season.
Throughout the APS season, all teams from Year 4 to the 1st XV compete in regular friendly and trial matches against local and international teams. King's hosts games with schools from South Africa, New Zealand, England and all over Australia.
Pathways to Success
For players looking to turn rugby into a full-time career, King's provides as many avenues for success as possible. Players are able to move through the Queensland School system, with selection available for the Australian Schoolboys team.
King's partnership with the Hurricanes aligns it with some of the top level Premier Grade and school teams in Wellington, New Zealand.
Weights Training
All high school teams have access to set weights training sessions. These sessions are supervised by a qualified strength and conditioning coach with experience at a Super Rugby level. All training is specific to players' needs and abilities, with periodised programs. Teams also receive specific rugby conditioning sessions throughout pre-season training.
King's Rugby Culture
King's foundational values are the heartbeat of its rugby union teams. The College develops players for the real world and shapes them into leaders of exceptional character. Our great team of student wellbeing staff provide a strong support network for all students in our rugby program.
Sponsors
King's Rugby Club is proudly supported by:
---
News